Experience the Magic of the Adirondacks in Every Sip
Nourish Your Immune System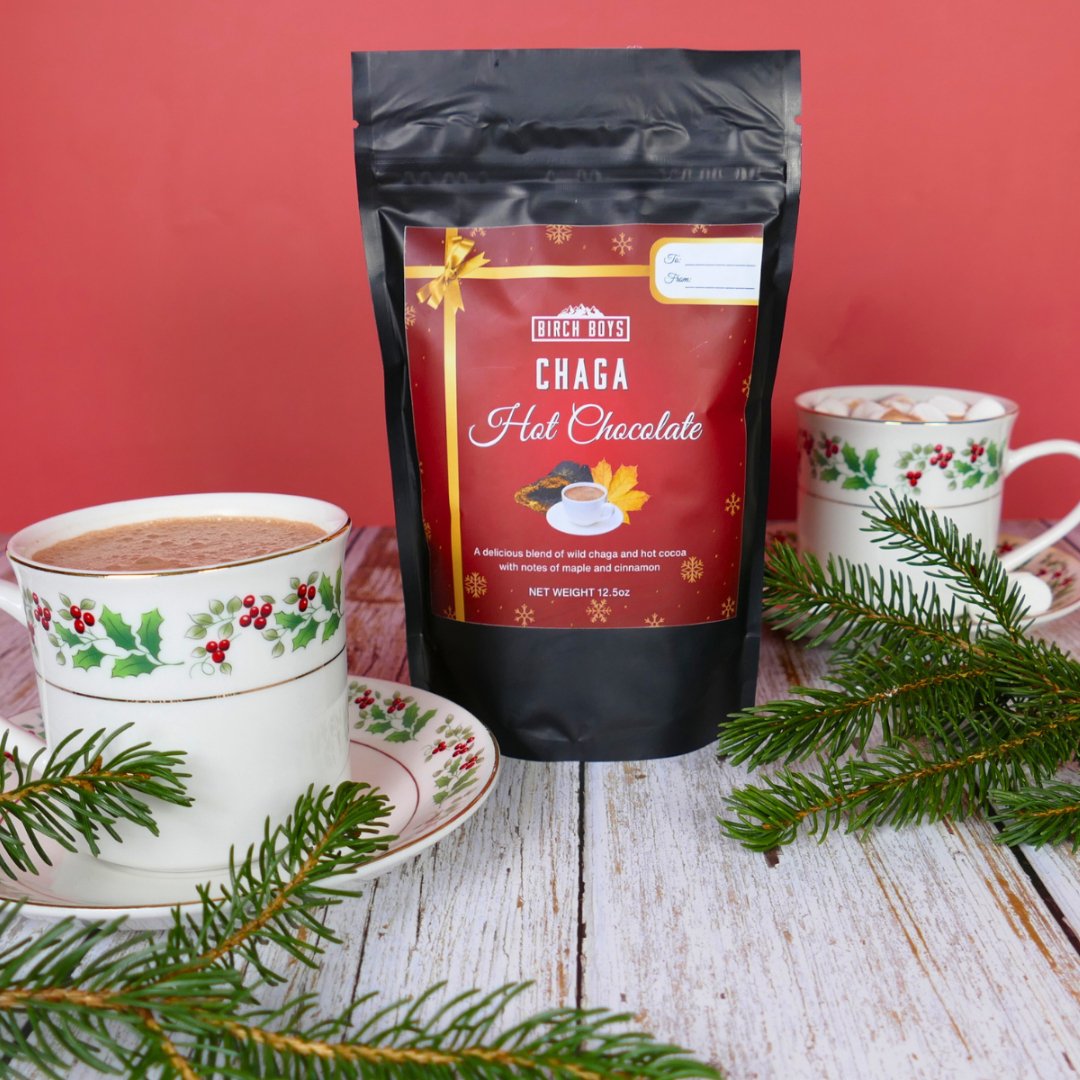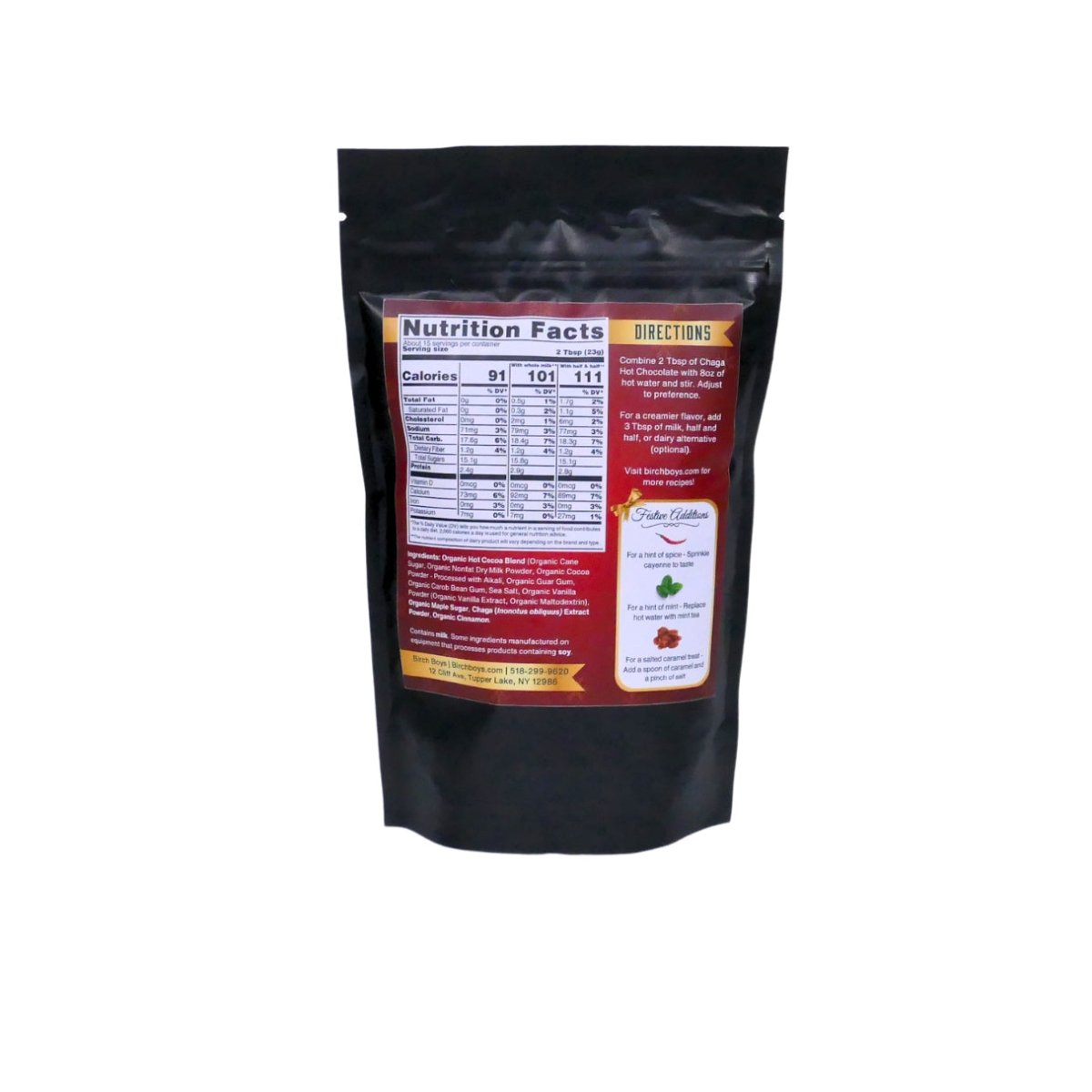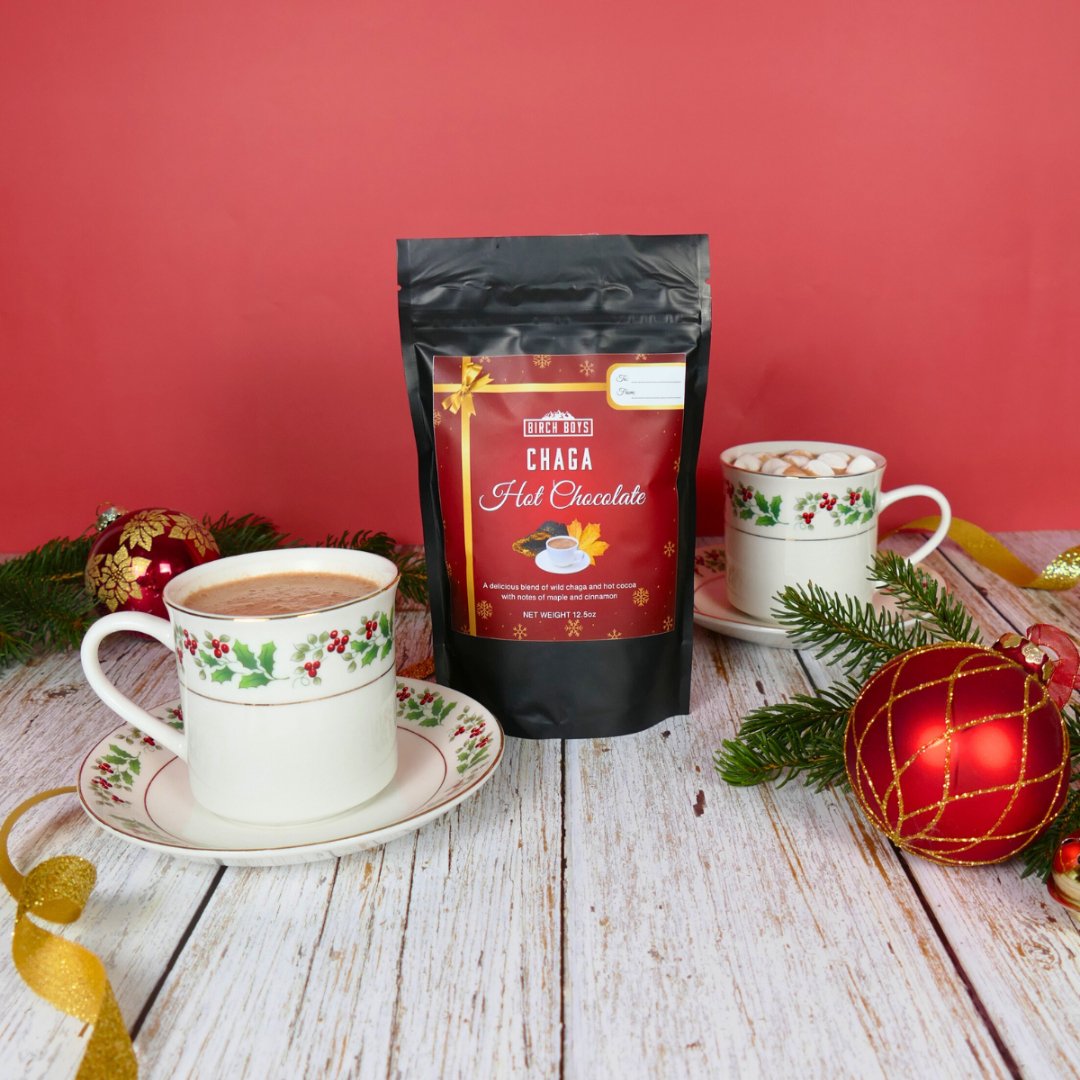 The Best Holiday Gifts for the Mushroom-Minded
Great cocoa!
Great stuff. About to order my second bag. I like it with a splash of heavy cream and a marshmallow.
😋 yummy!
Not only taste good but it's so good for you!
Thank you!
The best hot Cocoa ever!
This is one level up from regular cocoa. It's flavor is rich deep and very
delicious. In addition its a healthy treat so I don't feel with guilty about this indulgence. I'm proud to offer to my guests.
Delicious!
What a treat…so glad to have it at this time of year.
So, so good! Sit back and put on a good Christmas or TV show and enjoy your hot chocolate! What more can I say? You might have more trouble finding something good to watch, there will be no problems enjoying the hot chocolate!
Wild-Harvested and Sustainably Sourced
Our Chaga, Reishi and Turkey Tail are all sustainably wild-harvested in the Adirondacks of New York State. We source our Lion's Mane and Maitake from organic growers in the USA.
Made in USA
Every step of the way, from harvest to drying, slicing & chopping to grinding, to packaging and order fulfillment, our small (but mighty) team does it all.