Support Your Gut Microbiome - Elevate Your Wellness - Empower Your Body
Support Your Gut Microbiome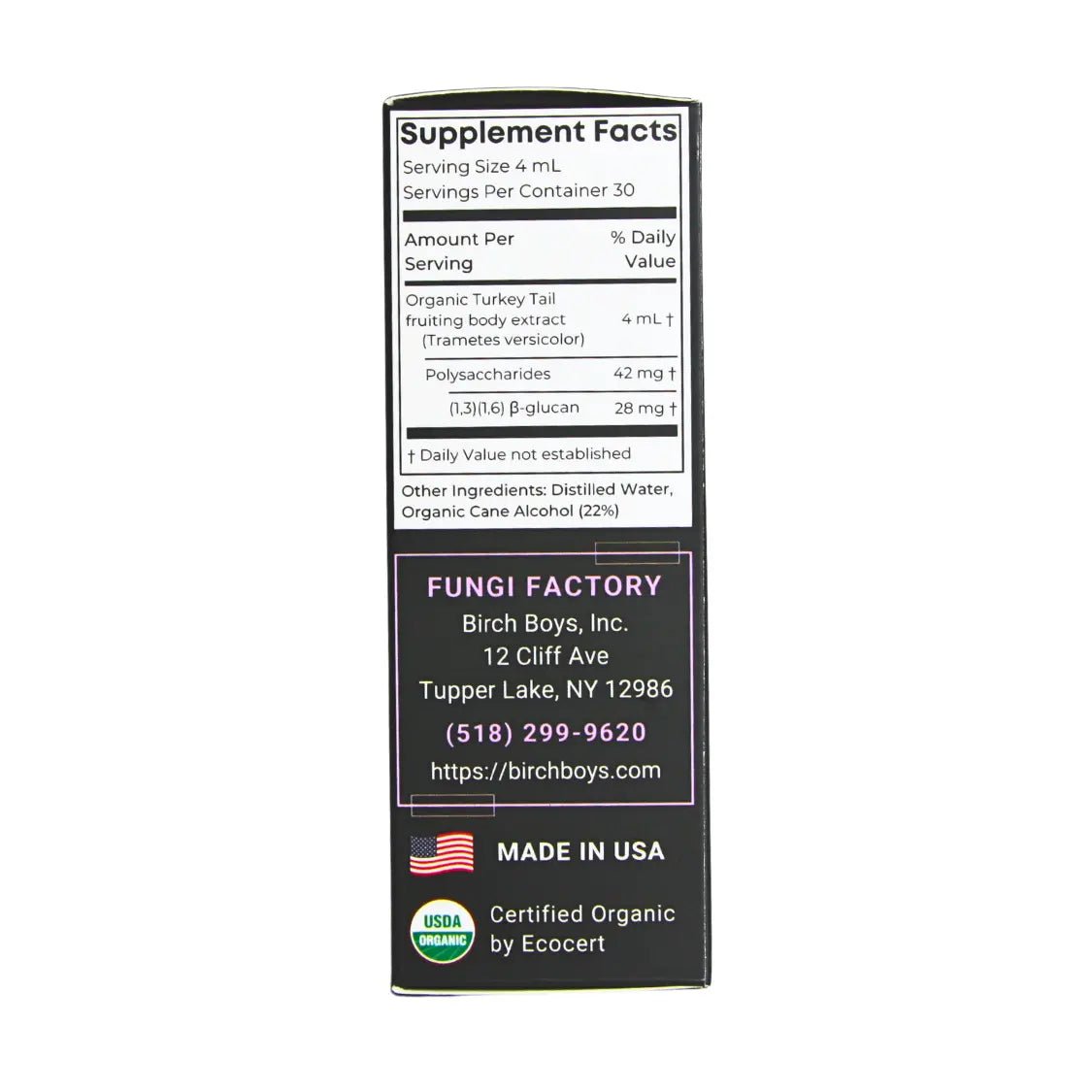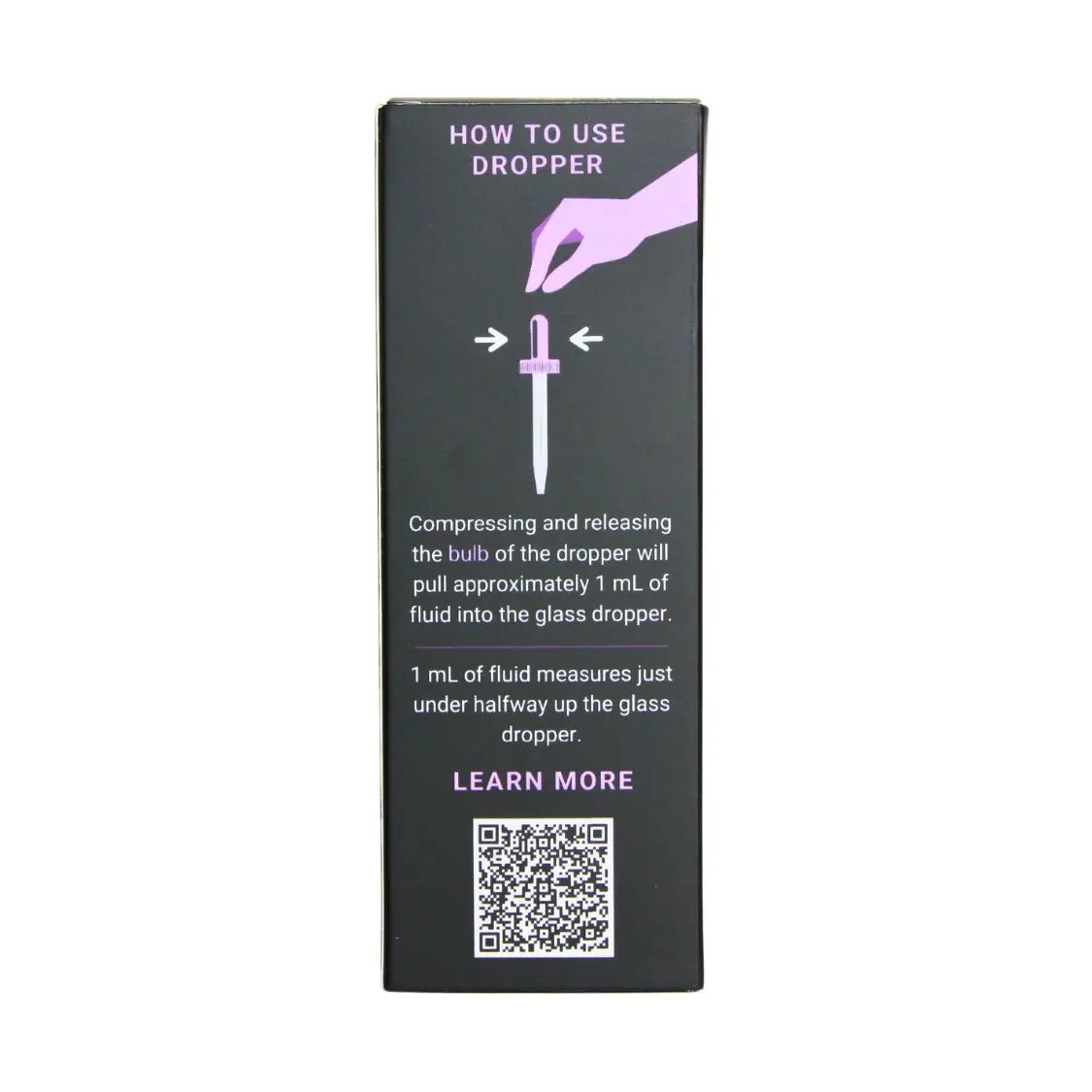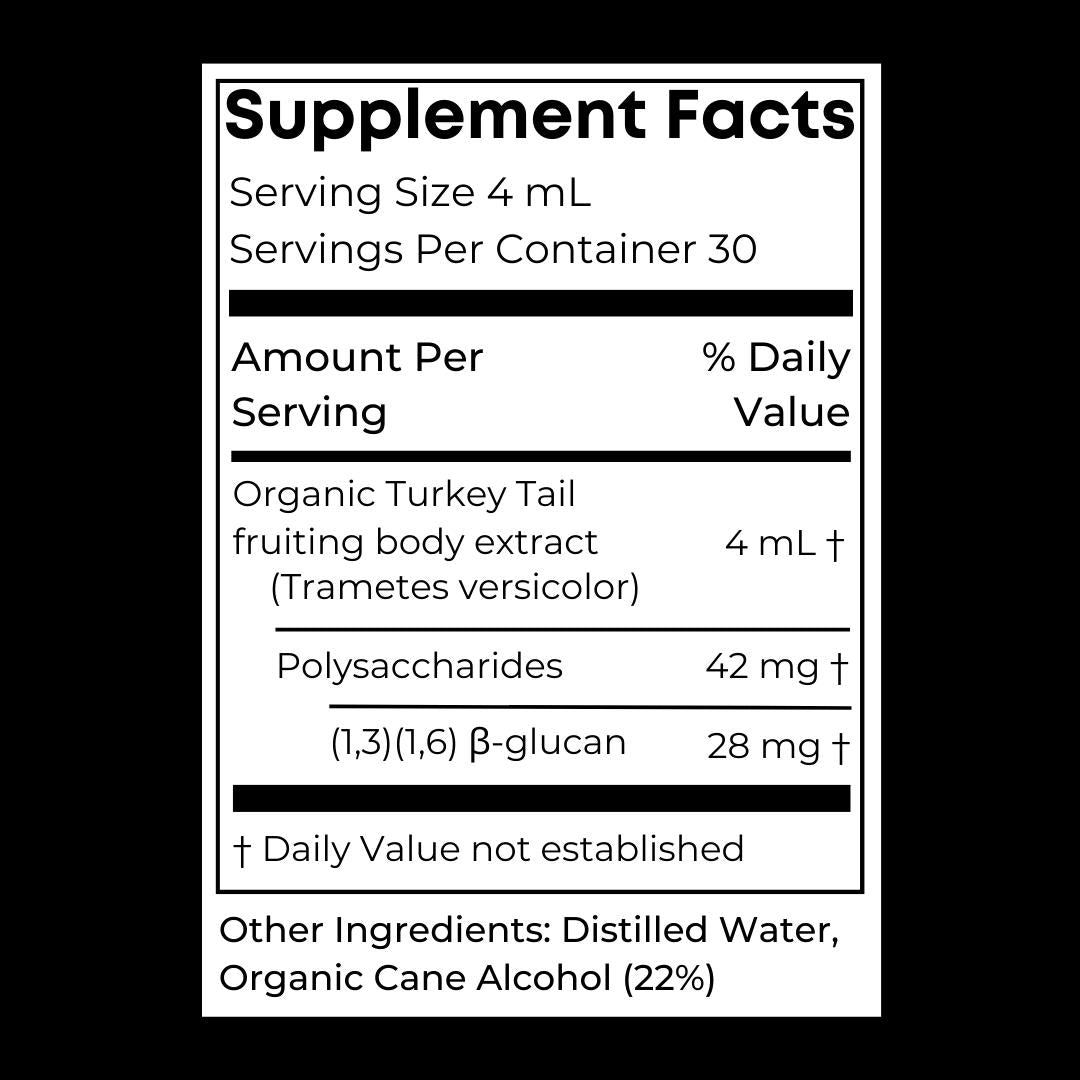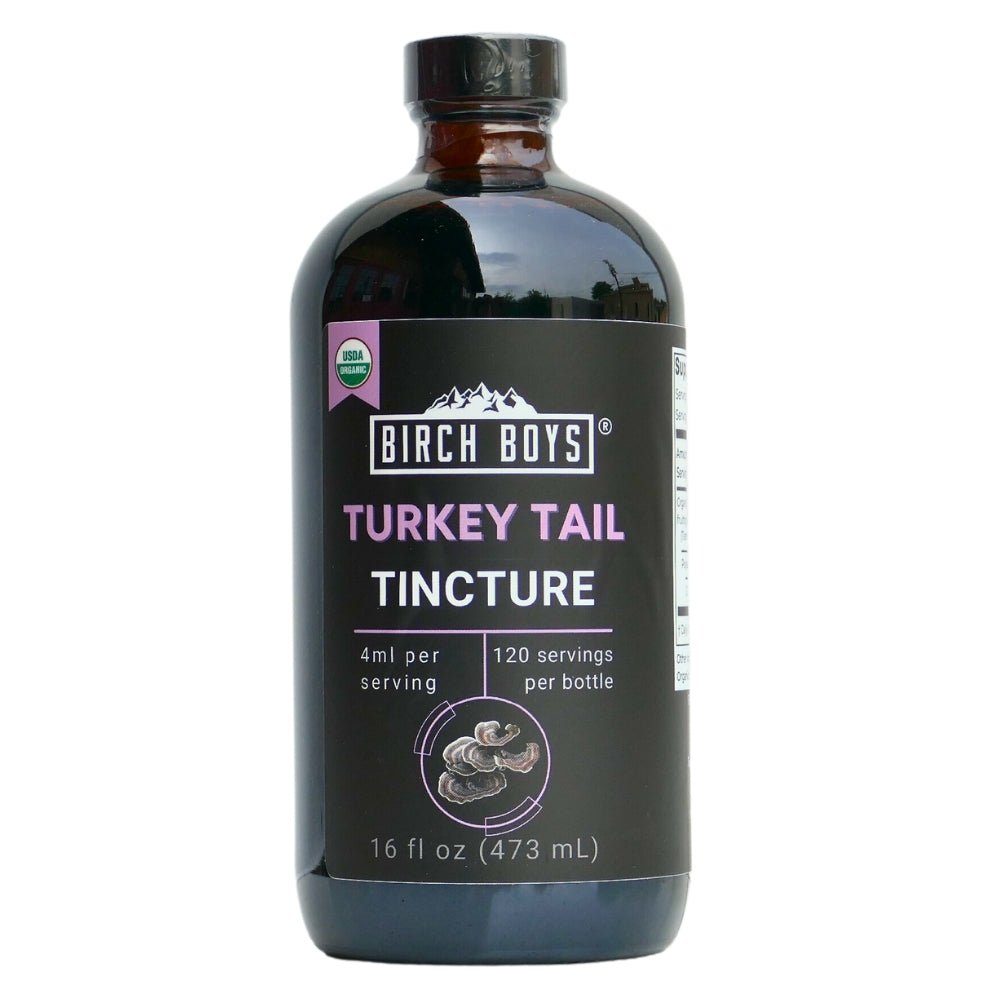 BIRCH BOYS TURKEY TAIL TINCTURE
BIRCH BOYS TURKEY TAIL TINCTURE
Made with ingredients you can trust
Made with ingredients you can trust
Wild, Organic Turkey Tail Fruiting Bodies
Birch Boys turkey tail fruiting bodies are sustainably wild-harvested from over 200,000 acres of leased Adirondack forest land.
Our wild turkey tail is certified USDA organic.
100% US origin (and 100% Adirondack, in fact!)
We source our Organic Cane Alcohol from a top-quality US distillery.
The addition of an alcohol extraction of turkey tail to our formula makes turkey tail's more complex healing compounds bioavailable. These compounds include triterpenes, sterols, lignin and more.
Pure, distilled water is imperitive to the making of our Turkey Tail Tincture. Our concentrated hot water extraction makes the water-soluble compounds found in turkey tail bioavailable. These include antioxidants, polysaccharides (including beta glucan), polyphenols and more.
Frequently Asked Questions
Who should not use turkey tail tinctures?
Turkey Tail Tincture is generally very well tolerated. However, if you are allergic to Turkey Tail, mushrooms in general, or any of the specific compounds found in Turkey Tail (PSK, quercetin, polysaccharide peptide, etc), or are on certain medications then you should consult your medical provider before taking Turkey Tail. Learn all about turkey tail here.
Can I give turkey tail tincture to my dog and cat?
You can give dogs Turkey Tail Tincture, but you cannot give it to cats. For dogs, we generally recommend starting with 1mL/day and slowly increasing to 2mL/day. If you have a large dog, reach out to us via email to determine the serving size. The reason cats cannot have Turkey Tail Tincture is because tinctures contain alcohol, which cats cannot tolerate in any amount. You can offer your cat Turkey Tail Tea, but there's no guarantee that the cat will drink it! Read about our dog, Joey's, mushroom journey here.
Does turkey tail mushroom cure/prevent cancer?
As supplements, Birch Boys products cannot treat, cure, diagnose, prevent or mitigate any disease or symptom of disease. However, compounds found within Turkey Tail have been the subject of many research studies, including one FDA approved study from Bastyr University. Turkey Tail is presently the most clinically researched mushroom to date.
Should Turkey Tail Tincture be refrigerated?
No, mushroom tinctures do not need to be refrigerated, but they should be stored away from direct sunlight.
What's the difference between turkey tail and chaga
Turkey tail and chaga are both primarily used for immune support. One main difference is that turkey tail's immune supporting properties are due it its polysaccharides, wheras chaga's immune supporting properties are due to its antioxidants and triterpenes. Click here to learn more about chaga.
How long for Turkey Tail Tincture to kick in?
Turkey Tail Tincture starts working immediately upon entering your body, but it may take some time for you to notice the effects. Most people notice effects after one month, but some people may take up to two months. Some mushroom's benefits are more noticeable than others. Click to learn about the noticeable effects of mushroom tinctures.
Can you mix mushroom tinctures?
Should I take turkey tail every day?
For maximum efficacy, we recommend taking Turkey Tail Tincture daily.
Does turkey tail interact with any medications?
We are not doctors and cannot dispense medical advice. If you are taking cyclophosphamide, antidiabetic medications, tamoxifen or other medications, speak with your doctor before purchasing Turkey Tail.
Frequently Bought Together
This hard-hitting trio is great for supporting your gut and mind!
Turkey Tail & Lion's Mane: We all know how much the gut can impact the brain! You can take care of them both with Lion's Mane and Turkey Tail. Use this duo to promote a healthy brain/gut balance.
Turkey Tail & Reishi: Turkey Tail and Reishi are great combo for a few reasons! Both Turkey Tail and Reishi help to soothe the body, gut and mind. Turkey Tail supports a healthy gut/brain balance and Reishi supports healthy stress management. They also both prmote a healthy immune system.
I love the product but my dropper has no measurement markings on it so I'm having to use an old one. A bit annoying.
Hi guys, I was concerned about the color of my tincture. The first one was dark in color and the second delivery is clear? Did you send me the correct tincture? Thanks, keri
This is my 2nd bottle of Turket Tail and I can tell you, it HAS/IS helping with chronic constipation. I'm a believer! Your customer service is amazing. I even got a hand written thank you note thanking me specifically for my SECOND order! WHO DOES THAT?! I also sent an email question and the next day got my very clearly detailed answer. I don't know what more you guys can do... you're already doing it. Oh, quick shipping too!
Great !!!.Thank You. My wife and I will take A drive up from Wells NY.to see you guys and purchase some Chaga chunks this fall. KEEP CHAGA N ALONG !!! Bill & Yvonne Cirelli
Take turkey tail tincture every morning
Wild-Harvested and Sustainably Sourced
Our Chaga, Reishi and Turkey Tail are all sustainably wild-harvested in the Adirondacks of New York State. We source our Lion's Mane and Maitake from organic growers in the USA.
Made in USA
Every step of the way, from harvest to drying, slicing & chopping to grinding, to packaging and order fulfillment, our small (but mighty) team does it all.