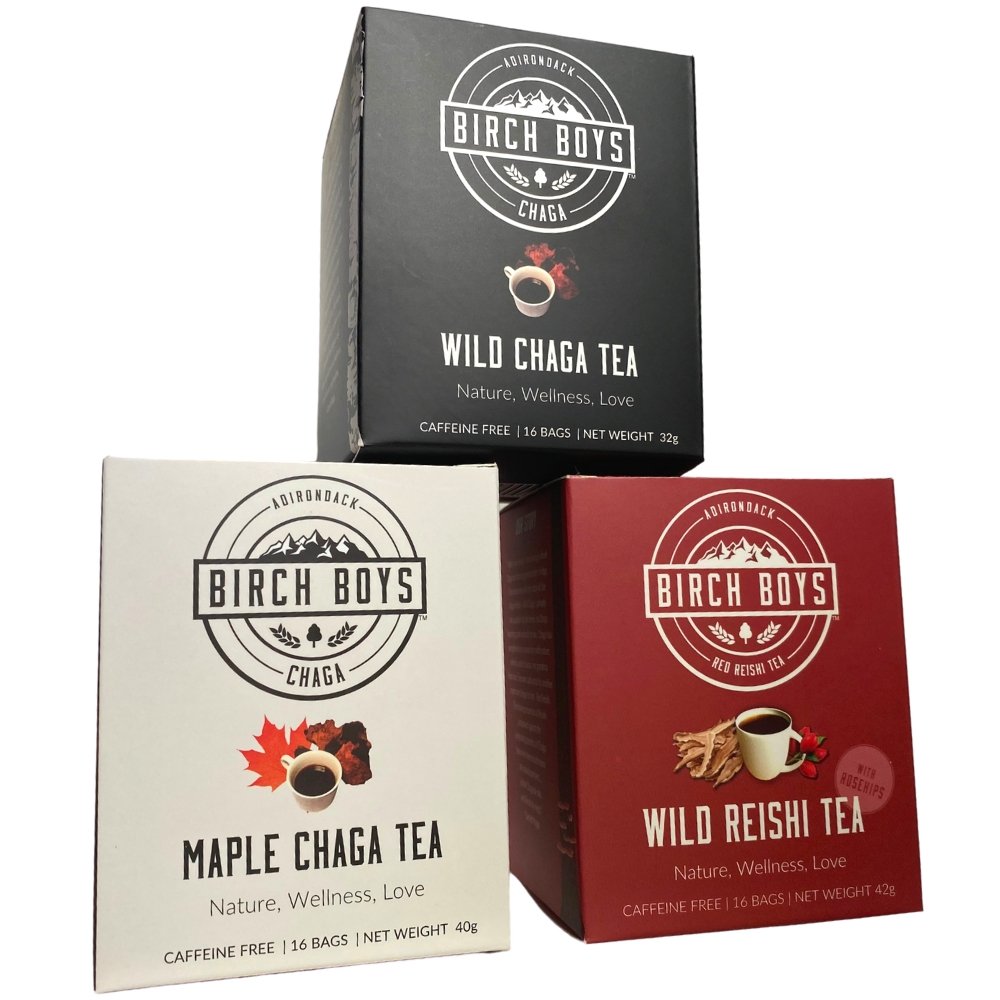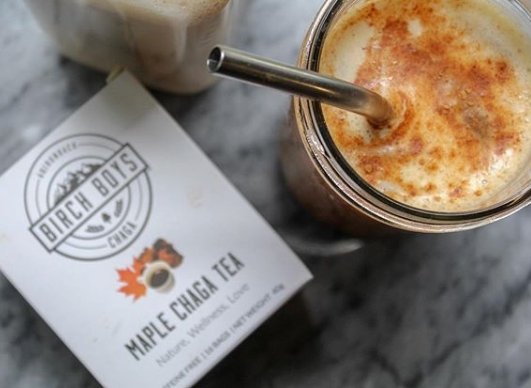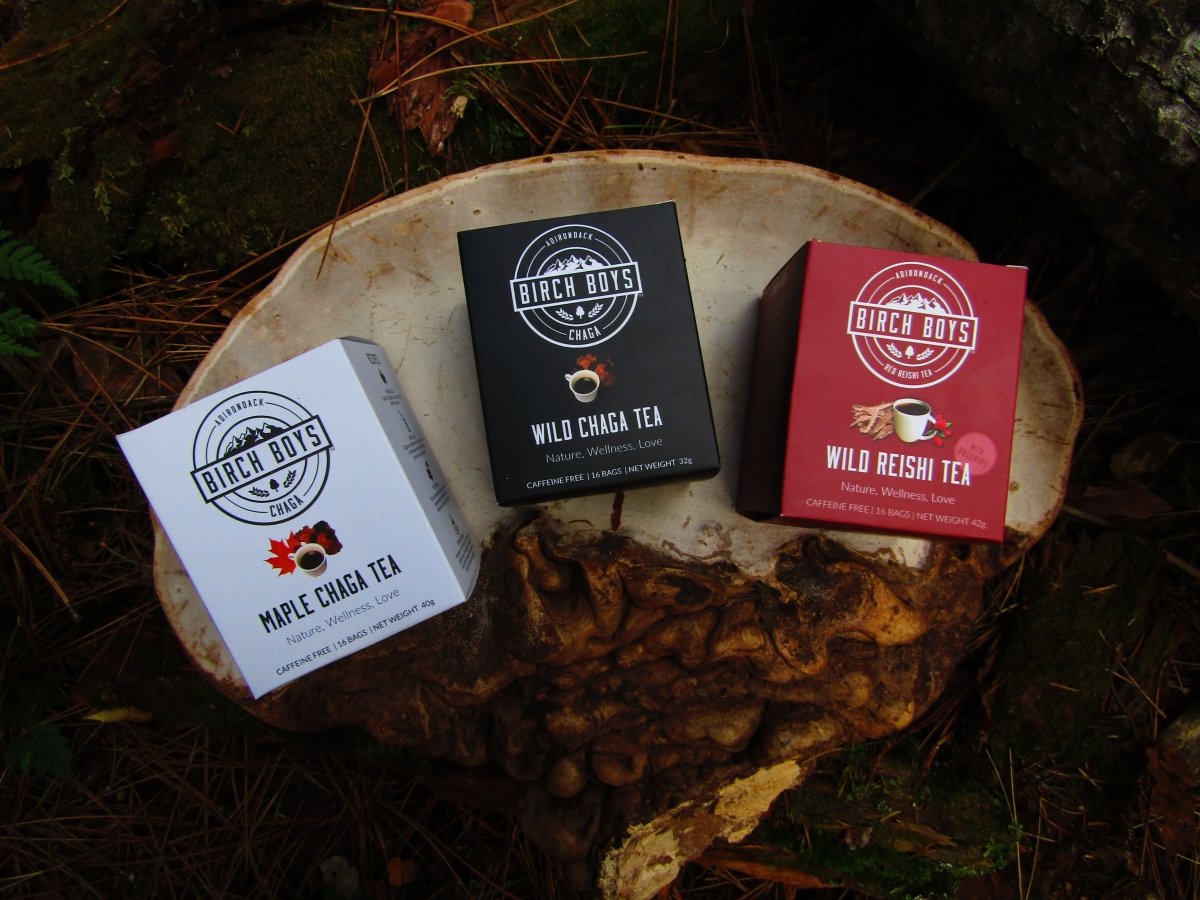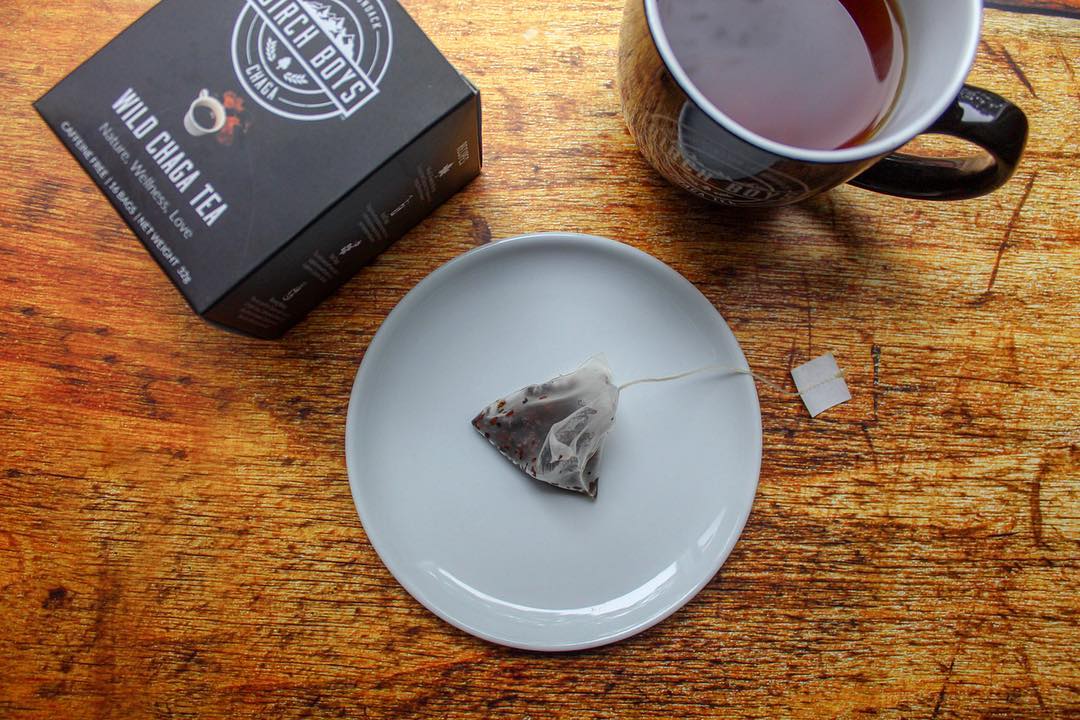 Christmas Gift
I bought this as a Christmas gift for my son and daughter-in-law so I'll let you know how they like it when they use it. Thanks
This is tea?
I am not a tea drinker, not even iced tea. I decided to give this bundle a run for its money and I LOVE it! Who in the world wants to ingest something with the word Fungal in the title? ME! It's so good and I can have some right before bed because there's no caffeine in it! Be careful of the health benefits, cause it might just make you go like the Energizer bunny! Enjoy y'all!
Love all their product. I drink lots of tea and really enjoy theirs. The tinctures are wonderful too. We've ordered several times and even bought the skin cream, which is luscious and absorbs well. Definitely 5 star products!
Wild-Harvested and Sustainably Sourced
Our Chaga, Reishi and Turkey Tail are all sustainably wild-harvested in the Adirondacks of New York State. We source our Lion's Mane and Maitake from organic growers in the USA.
Made in USA
Every step of the way, from harvest to drying, slicing & chopping to grinding, to packaging and order fulfillment, our small (but mighty) team does it all.