Nourish Your Immune System - Support Your Natural Defenses - Enhance Your Motivation
Nourish Your Immune System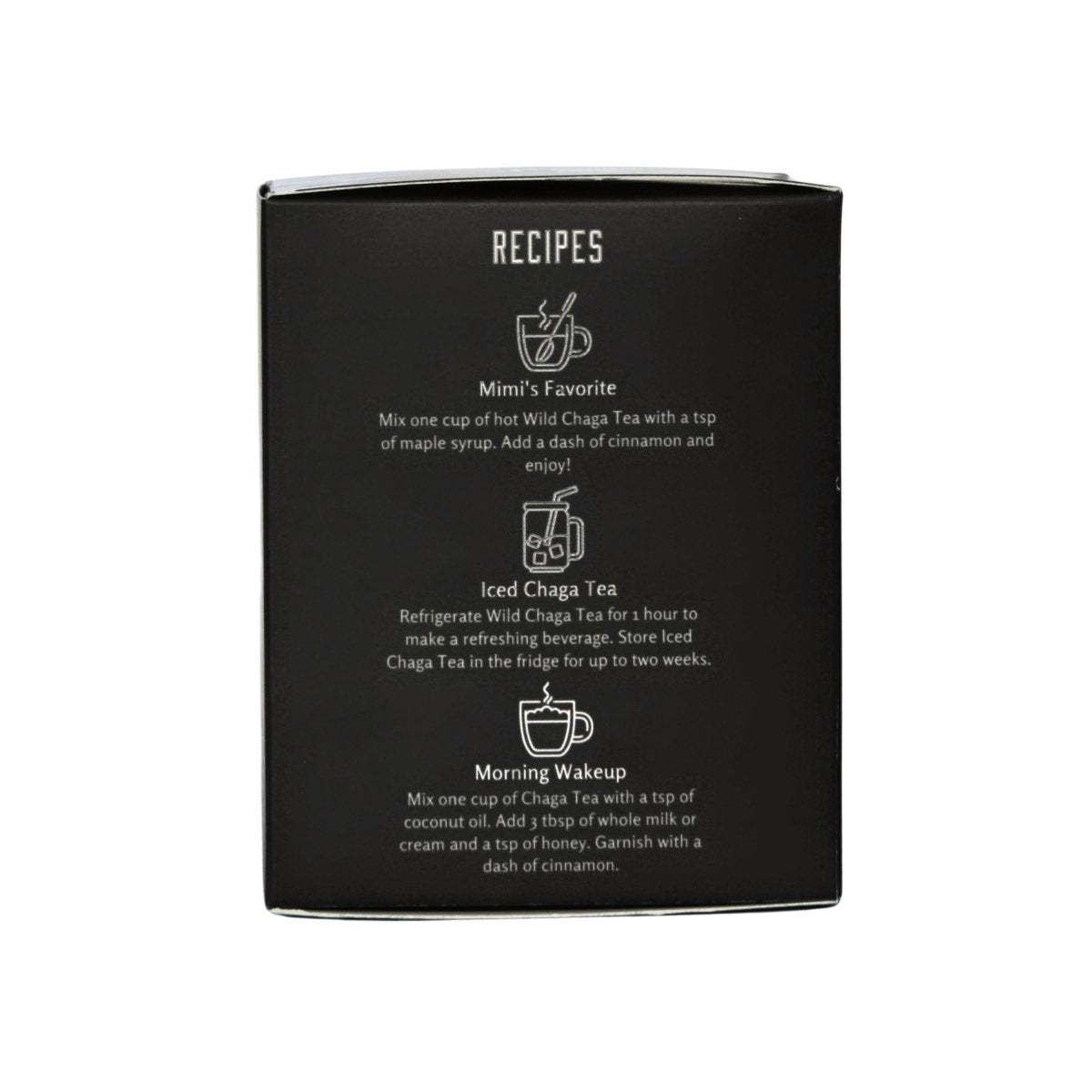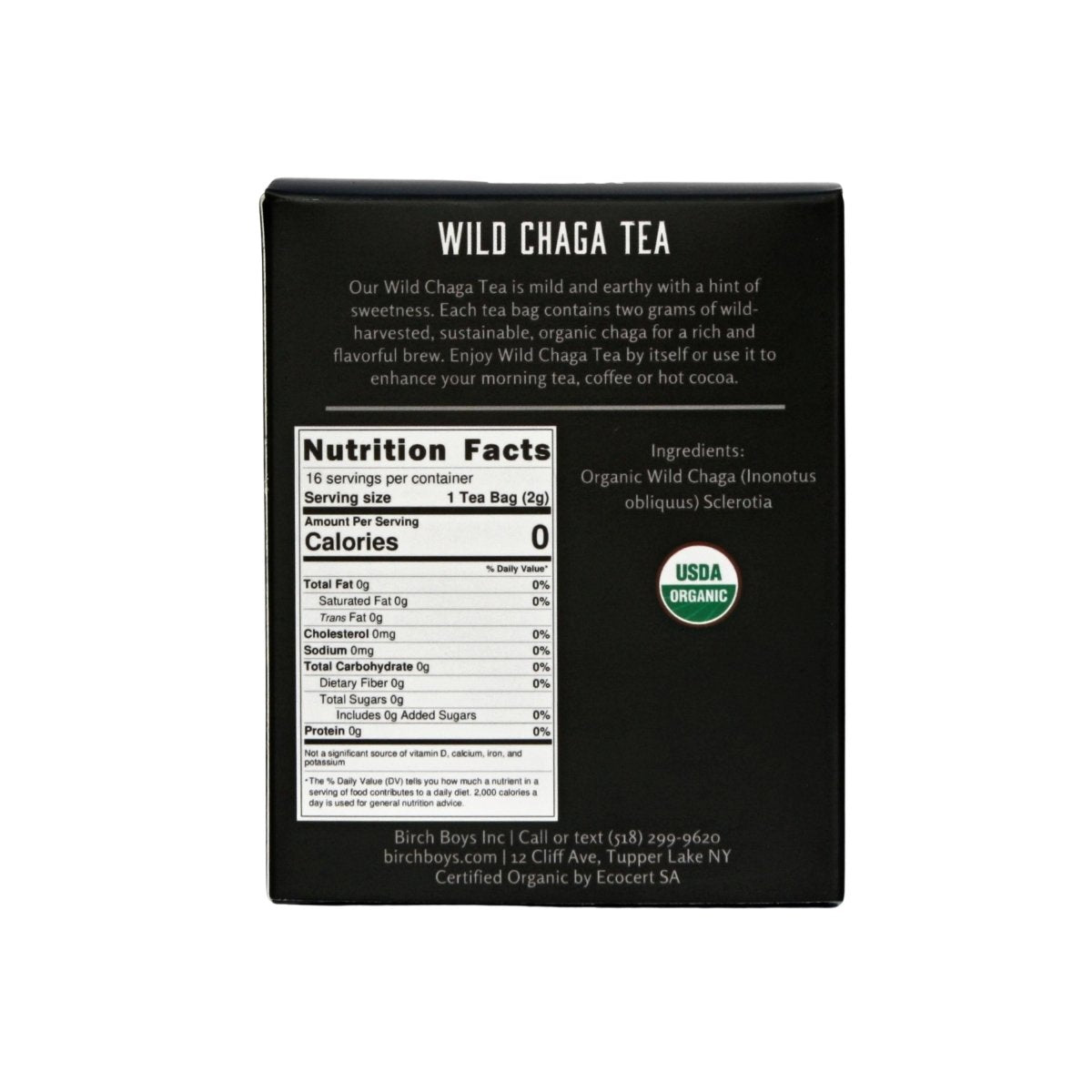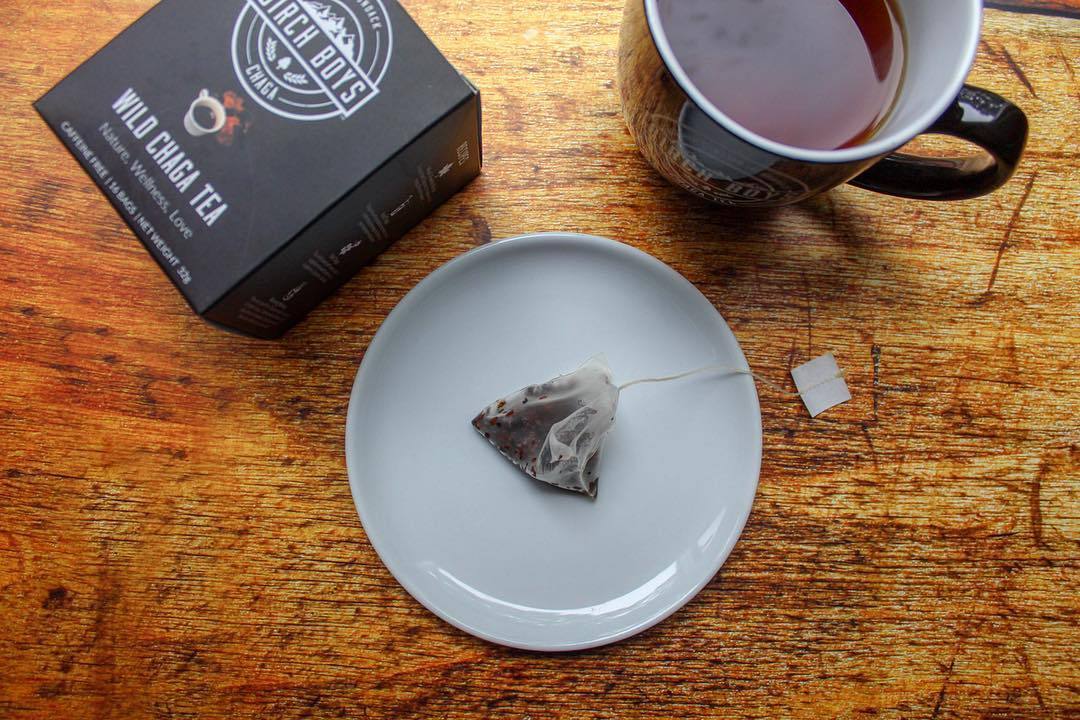 BIRCH BOYS WILD CHAGA TEA
BIRCH BOYS WILD CHAGA TEA
A single ingredient that you can trust
Made with ingredients you can trust
Wild, Organic Chaga Sclerotium
Birch Boys chaga sclerotium is sustainably wild-harvested from over 200,000 acres of leased Adirondack forest land.
Our chaga is certified USDA organic
Third-party testing has confirmed that Birch Boys' chaga is compliant with California's Prop 69.
We emply a unique, 8 point sustainability protocol when harvesting chaga to ensure that our impact on the forest is positive.
100% US origin (and 100% Adirondack, in fact!)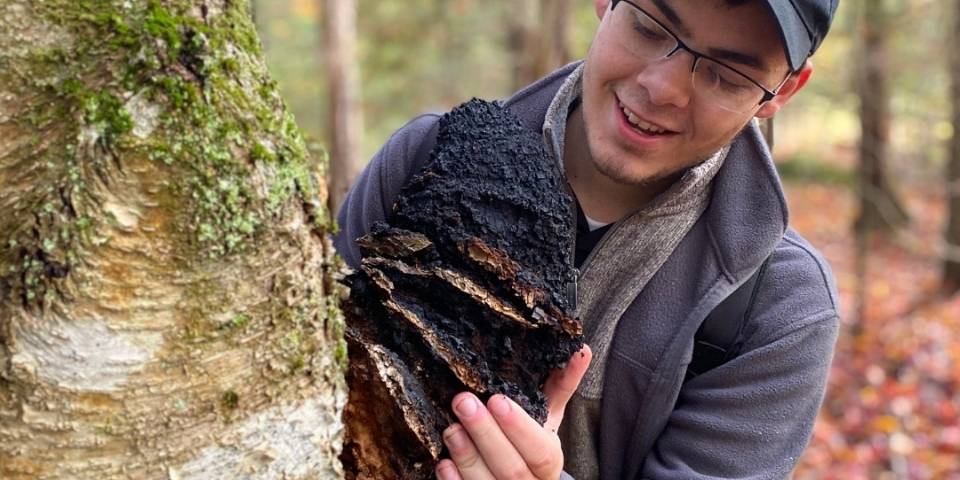 Frequently Asked Questions
Does chaga tea have caffeine?
Chaga tea does not contain caffeine. However, chaga is a great, natural energy provider without the buzz of caffeinated products. Chaga supports your energy levels with its natural polysaccharides and polyphenols, no caffeine here. Learn more about chaga as a coffee alternative.
Is chaga tea safe during pregnancy?
There have not been any studies to determine the safety or efects of drinking Chaga tea during pregnancy. If consumed in healthy moderation, there is no evidence to suggest that this would be dangerous, but we encourage you to consult your doctor before drinking Chaga tea while pregnant or breastfeeding. Learn more about chaga warnings.
How many times can I reuse my tea bag?
Our signature wild Chaga tea bags can be used up to 3 times. It's important to store the wet (used) tea bag in the refrigerator in between uses.
Can you freeze chaga tea?
Yes, you can freeze chaga tea.
Chaga tea in its raw form remains shelf stable for quite some time. Birch Boys products are all dated 3 years from their production date for maximum quality. Brewed chaga tea will keep for 2 weeks in the fridge, but is best drunk within one week. Check out our chaga tea FAQ section.
Does chaga tea give you energy?
Can chaga cause diarrhea?
Can chaga help with hair growth?
Does chaga help you sleep?
Many find that when used in the morning, chaga provides energy but when used in the evening it helps mildly with sleep. For dedicated sleep support, check out reishi.
Can I consume chaga if I am allergic to mushrooms?
If you are allergic to mushrooms, consult with your doctor before trying chaga.
How does chaga make you feel?
Chaga makes you feel energy without the buzz of coffee. Many people also find that chaga provides motivation. Chaga is not psychoactive, noticeable effects are mild. Learn more about chaga's effects.
Should I take chaga when I'm sick?
You can take chaga when you're sick, but ideally you should start supporting your immune system with chaga before you get sick.
Does chaga interfere with any medications?
Speak with your doctor before purchasing chaga if you are take antidiabetes medications, immunosuppressants and/or anti platelet/anti coagulant medication.
Frequently Bought Together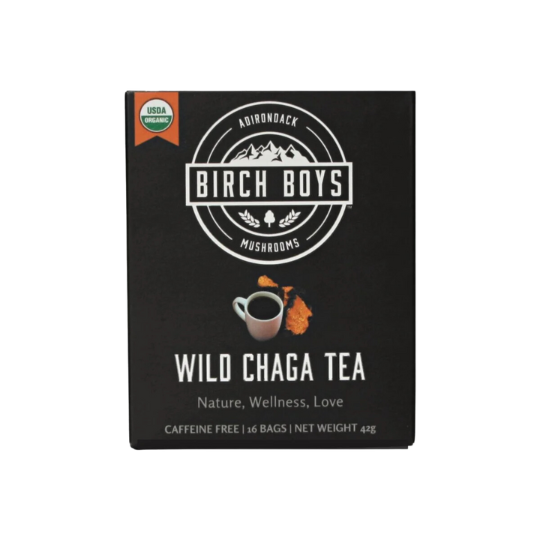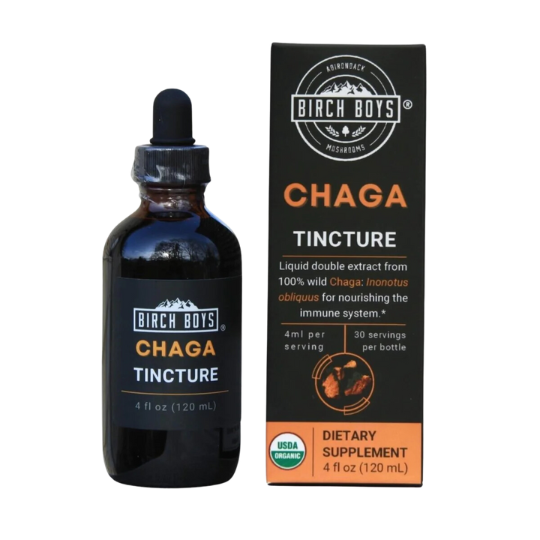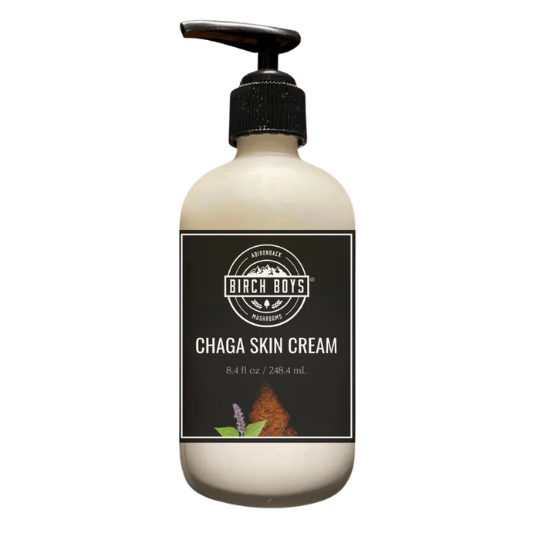 Experience ALL of the benefits of chaga with this trio!
Wild Chaga Tea: Provides the water-soluble benefits of chaga; antioxidants, polysaccharides, polyphenols and essential amino acids.
Chaga Tincture: Provides the alcohol-soluble beneifits of chaga as well as the water-soluble benefits of chaga. The most profound benefits that chaga has to offer are made bioavailable with a double extraction (extraction with both hot water and alcohol.)
Chaga Skin Cream: Experience the topical benefits of chaga!
Happy Tea Lover
Stumbled into your store/factory on accident and was skeptical about the tea, but it is so refreshing, rich and earthy and now I have a subscription.
I love your chaga tea. Amazing stuff! Keep up the good work.
LOVE THIS TEA! (and yes I am shouting it out loud)
Wild-Harvested and Sustainably Sourced
Our Chaga, Reishi and Turkey Tail are all sustainably wild-harvested in the Adirondacks of New York State. We source our Lion's Mane and Maitake from organic growers in the USA.
Made in USA
Every step of the way, from harvest to drying, slicing & chopping to grinding, to packaging and order fulfillment, our small (but mighty) team does it all.