Nourish Your Immune System - Support Your Natural Defenses - Enhance Your Motivation
Nourish Your Immune System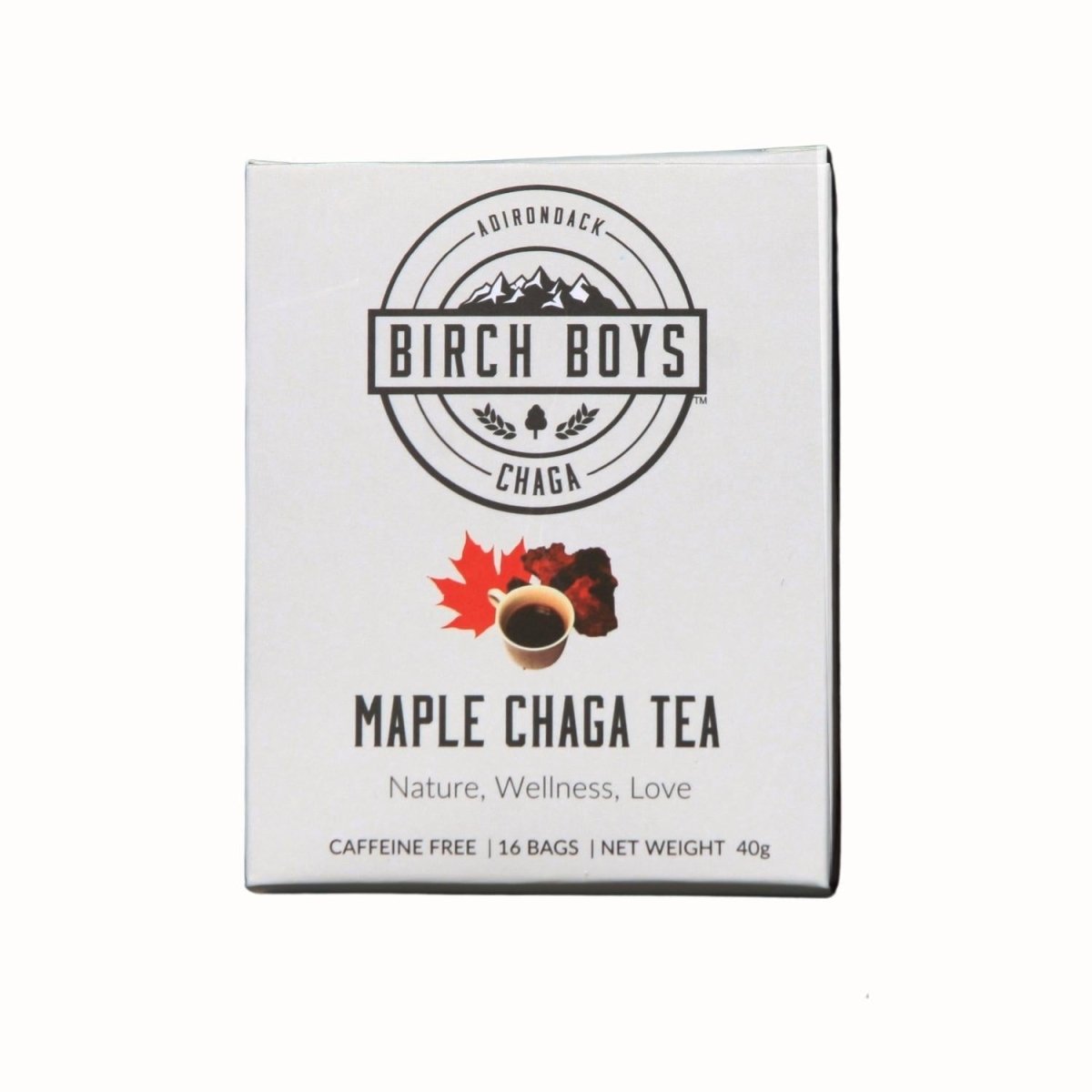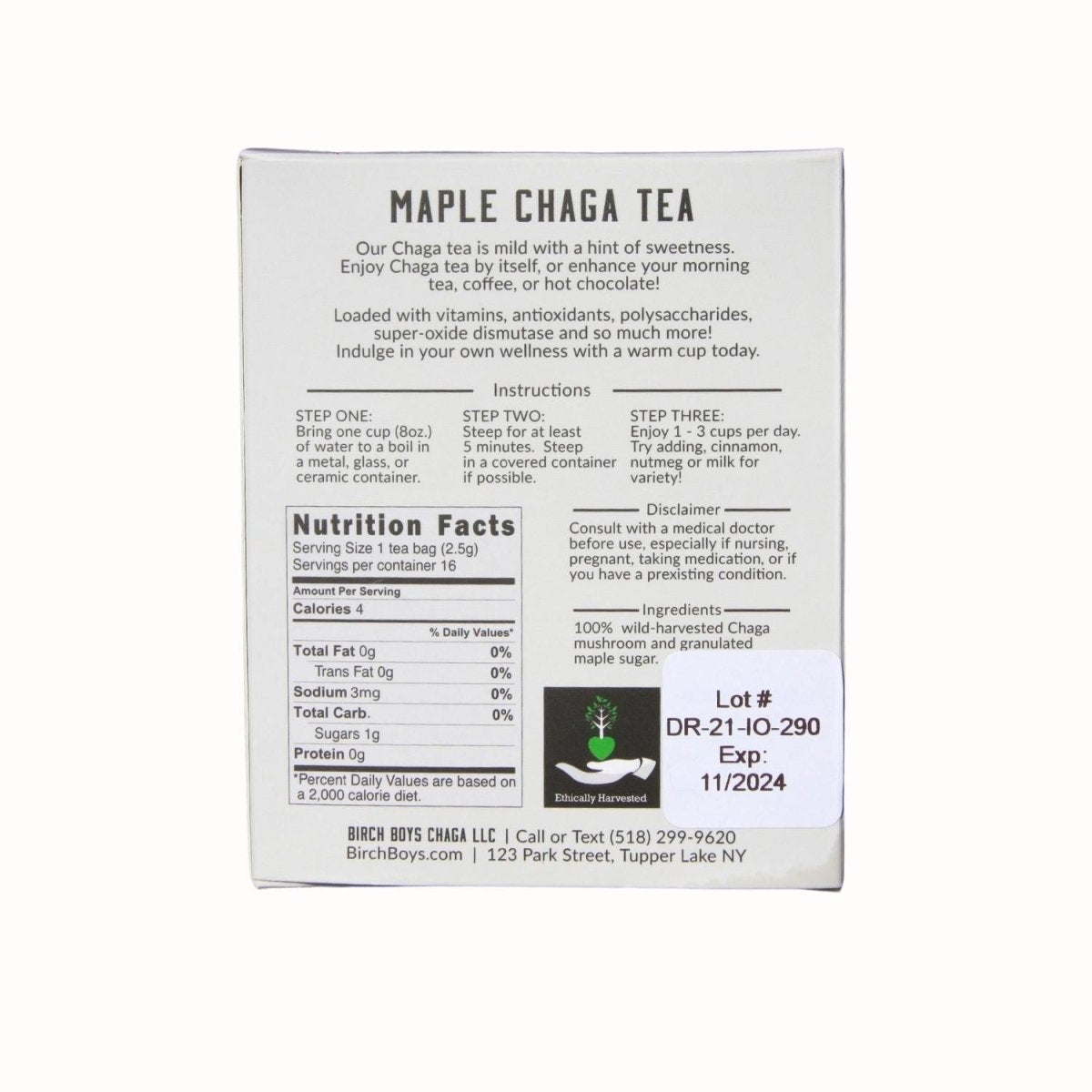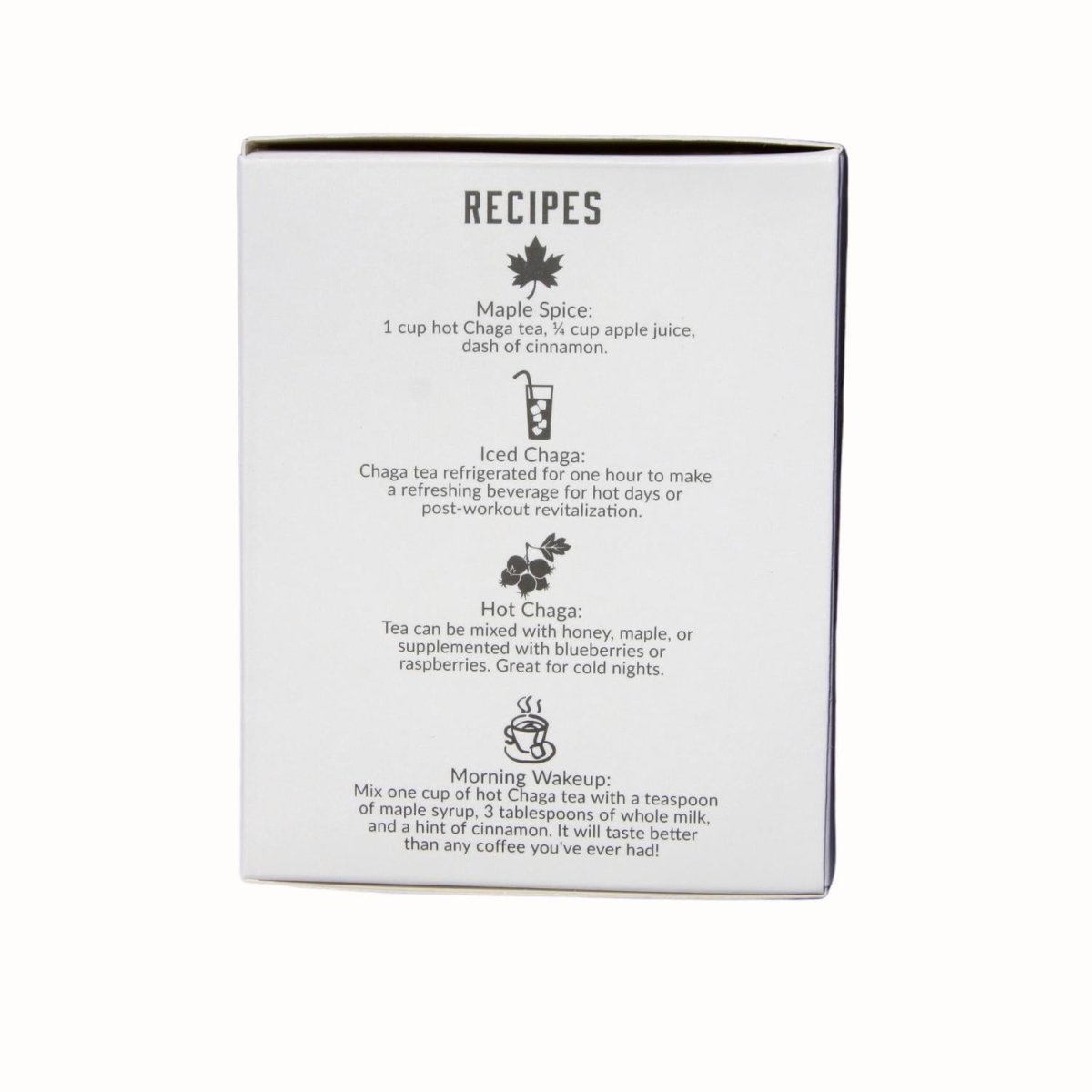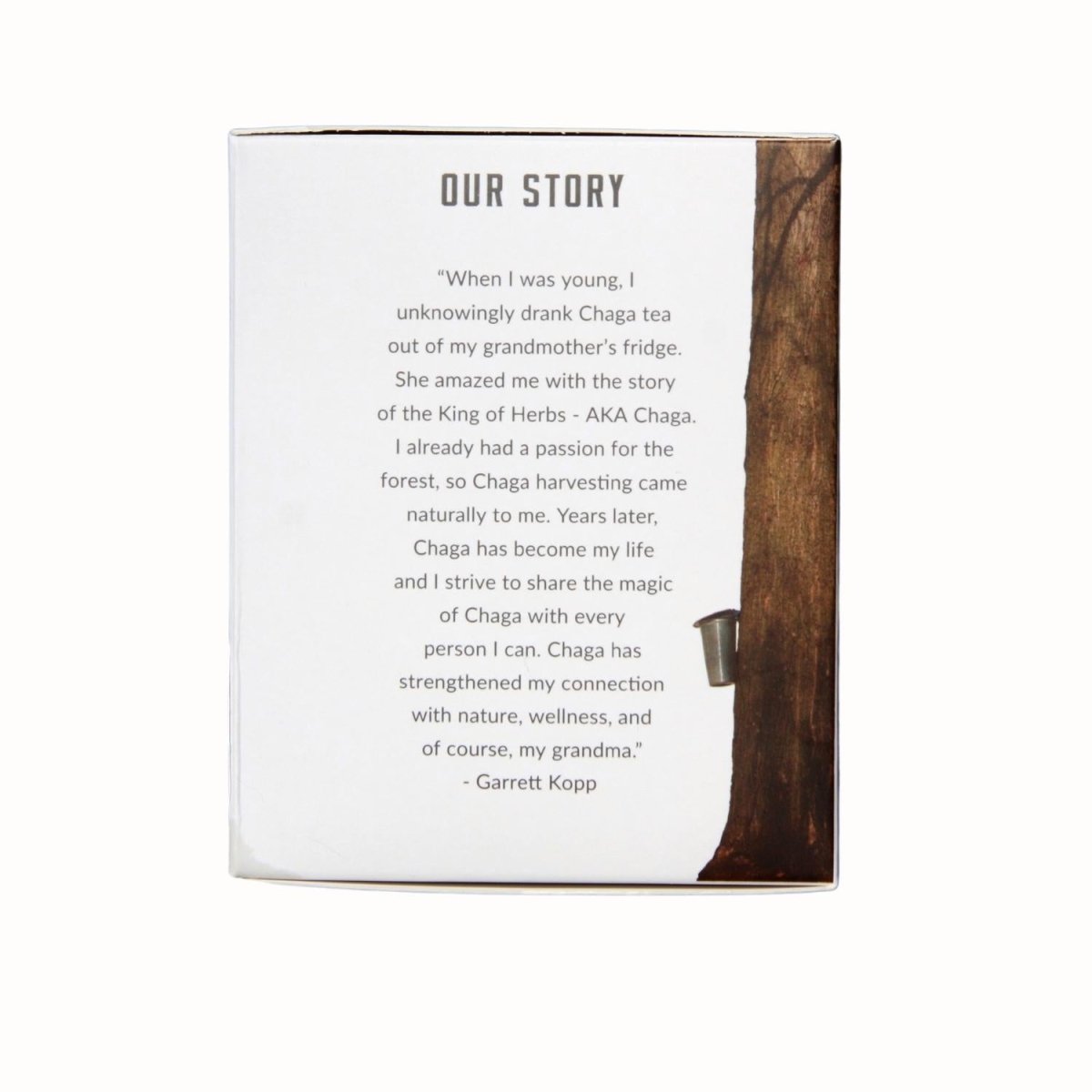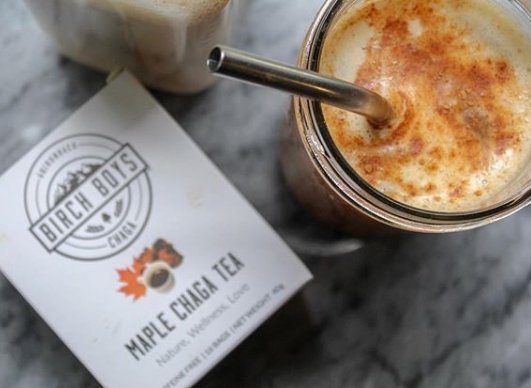 BIRCH BOYS MAPLE CHAGA TEA
BIRCH BOYS MAPLE CHAGA TEA
Made with ingredients you can trust
Made with ingredients you can trust
Birch Boys chaga sclerotium is sustainably wild-harvested from over 200,000 acres of leased Adirondack forest land.
Third-party testing has confirmed that Birch Boys' chaga is compliant with California's Prop 69.
We emply a unique, 8 point sustainability protocol when harvesting chaga to ensure that our impact on the forest is positive.
100% US origin (and 100% Adirondack, in fact!)
We source our organic maple sugar from a top-quality maple product supplier in New York State. New York is home to the largest quantity of tappable maple trees in the US!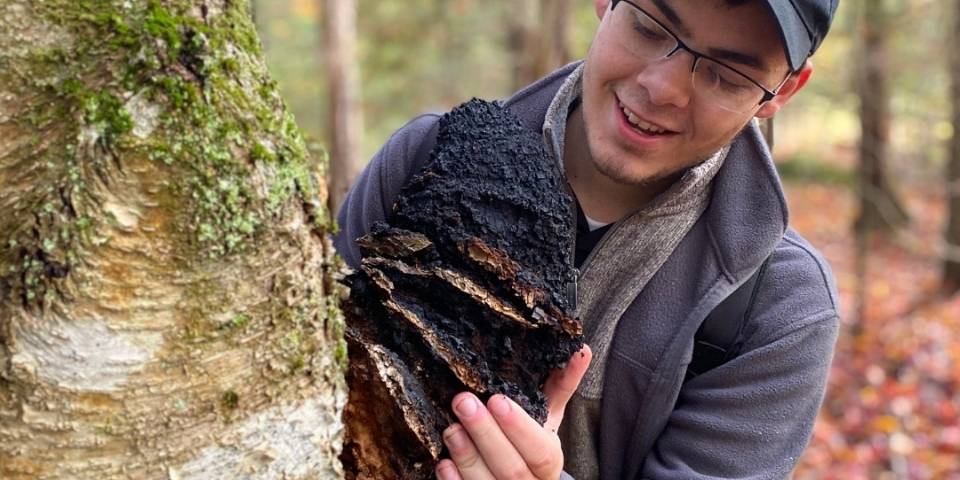 Does Maple Chaga Tea have caffeine?
Chaga tea does not contain caffeine. However, chaga is a great, natural energy provider without the buzz of caffeinated products. Chaga supports your energy levels with its natural polysaccharides and polyphenols, no caffeine here. Learn more about chaga as a coffee alternative.
Is Maple Chaga Tea safe during pregnancy?
There have not been any studies to determine the safety or efects of drinking Chaga tea during pregnancy. If consumed in healthy moderation, there is no evidence to suggest that this would be dangerous, but we encourage you to consult your doctor before drinking Chaga tea while pregnant or breastfeeding. Learn more about chaga warnings.
How many times can I reuse my tea bag?
Our Maple Chaga tea bags can be used up to 3 times. It's important to store the wet (used) tea bag in the refrigerator in between uses.
Can you freeze chaga tea?
Yes, you can freeze chaga tea.
Chaga tea in its raw form remains shelf stable for quite some time. Birch Boys products are all dated 3 years from their production date for maximum quality. Brewed Maple Chaga Tea will keep for 2 weeks in the fridge, but is best drunk within one week. Check out our chaga tea FAQ section.
Does chaga tea give you energy?
Can chaga cause diarrhea?
Can I consume chaga if I am allergic to mushrooms?
If you are allergic to mushrooms, consult with your doctor before trying chaga.
How does chaga make you feel?
Chaga makes you feel energy without the buzz of coffee. Many people also find that chaga provides motivation. Chaga is not psychoactive, noticeable effects are mild. Learn more about chaga's effects.
Should I take chaga when I'm sick?
You can take chaga when you're sick, but ideally you should start supporting your immune system with chaga before you get sick.
Does chaga interfere with any medications?
Speak with your doctor before purchasing chaga if you are take antidiabetes medications, immunosuppressants and/or anti platelet/anti coagulant medication.
Frequently Bought Together
Maple Chaga Tea: Get the benefits of chaga tea with a subtle hint of maple sweetness! Great for a morning wakeup ritual that energizes and defends.
Fungi Five: A blend of our favorite fungi (5 to be exact), this product provides the healing benefits of chaga, reishi, turkey tail, lion's mane and maitake, all in one easy bottle!
Chaga Skin Cream: Chaga has a plethora of benefits when taken as an extract, but did you know that it has stellar skin benefits too? Check out all the details.